I was struggling to think of a word that summed up this week as I seem to have been all over the place this week. I'm not sure if this was because we returned home from a fantastic week away straight into a Bank Holiday and the new routine I've been building at home was knocked, or what...
But then I remembered we are being healthy this week - so that has to be my word!
I'm not sure how I'd forgotten though, as I've had the fitness DVD out and have pranced about to it in our living room every day for the past four days. I think it's getting easier, so that probably means I should step up a DVD to continue to get the benefit. The only thing is, I've seen the next DVD and it's hard!! It's part of a six week programme, and I don't quite have that long (before our next holiday and wearing a bikini in public) so I've a plan to accelerate the programme safely.
MOH has continued with his training for the 10k he's running in a week or so in aid of the British Heart Foundation. He says I should go running with him but I'm not a runner, and he's a better runner than me anyway hence the prancing about in front of the TV!
We're also trying to eat more healthily, as there's no point stepping up the exercise without looking at that too. That will bring its own challenges, but I'm sure we'll manage - for most of the time anyway!
Right, must dash - off to Pilates!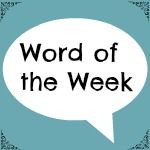 I'm linking up with Jocelyn over at
The Reading Residence, pop over
there and see other #WotWs